There's no commitment to receive your free reputation analysis
We check all the major review sites to get an overview of your online reputation
We can help grow your online reputation
Contact me with any questions
Search for local businesses online

97%

97%

Trust reviews as much a personal recommendation

85%

85%

Read online reviews about local businesses

93%

93%

Disregard reviews older than 3 months

77%

77%
Click the play button to see Ryan's video
CASE STUDY: Horn Pest Management
Results:
25 New Leads (and paying clients) in the first month
Yelp is not just for restaurants
Quotes:
"Before our ratings online where non-existent.  Now We have 4 to 5 stars everywhere.  I'm so glad we did this"
"We called because of the great reviews we saw on Yelp"
"The investment we paid for itself easily twice over within the first three months"
TAKE CONTROL OF YOUR ONLINE REPUTATION
Online Reviews Matter
Give your potential customers confidence to contact you
Negative reviews can still reflect positively on you if you handle them correctly
Make it easy for your customers to leave their valuable reviews
Get ahead of bad reviews by building up more positive ones
Keep the reviews current to encourage new customers
Get a free online reputation analysis!
Who Benefits From Your Ads?
When potential customers see your ads, most will search for you online and they will also see your competition. If your competitors have built up their online reviews, you could be paying to drive business to them.
We can help you assess your current online reputation and plan a strategy. Learn how to handle negative reviews and how to overcome obstacles to gaining new reviews.
CASE STUDY: MALONEY PLASTIC SURGERY
Results:
Added 107 Reviews over a period of 12 months
Case Study Details:
Consistency is critical to keeping fresh new reviews, consumers put more trust in recent reviews. Maloney Plastic Surgery was doing well but there was plenty of room for improvement. They already had over a hundred reviews but were able to add another 107 reviews within a year. That's an increase of 85% while maintaining their high star rating.
If there are 2000 keyword searches per month for your business, that means 24,000 potential customers per year comparing your ratings to your competitors.
CASE STUDY: Oschmann Drug Screening
Results:
From 3.2 to 4.4
39 New Reviews
Case Study Details:
The reviews that were previously being left were largely from people complaining about having to perform drug tests, not the quality of service they received. People who are upset are among the most motivated to leave reviews and often it's the result of a misunderstanding or something completely unrelated to your business.
Particularly note the increase in reviews for BBB, Facebook and Google which carry the higher authority ratings. There is also a Yelp! review which is difficult to achieve because they only show up when a reviewer has five or more reviews per their current rules.
WENDY OF CHEF CHIC GOT A HUGE CATERING PROJECT AFTER A PROSPECTIVE CUSTOMER
CALLED HER 5-STAR REVIEWERS
Click the play button to hear Wendy's testimonial
CASE STUDY: CHEF CHIC
Results:
26 new reviews over 12 months
Your 5 star reviews are your references
Case Study Details:
The reviews for Chef Chic barely existed prior to using ReviewLead but within a year she had 26 reviews.
Depending on your industry, customer volume and other factors, reviews may come in slower but steady consistence pays off.
As Wendy's big win illustrates, that 5 star review can make the difference between getting a big contract and getting lost in the crowd.
CASE STUDY: REPRODUCTIONS INC.
Results:
16 five star reviews within 24 hours
64 five star reviews within the first month!
Case Study Details:
In business for 73 years, they had only accumulated 41 reviews. Within 3 months, they had a total of 176 reviews! That's an increase of over four hundred percent.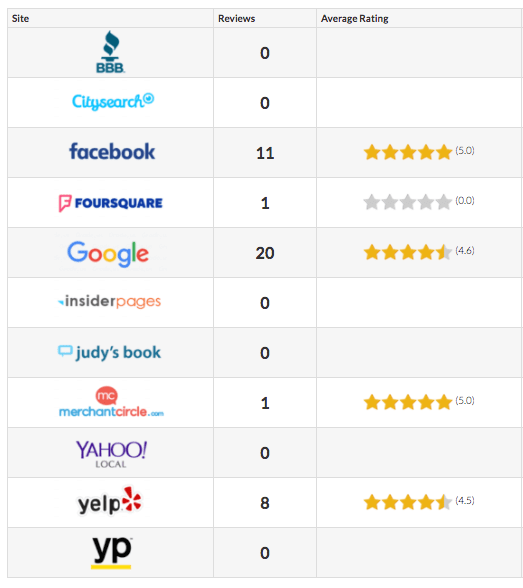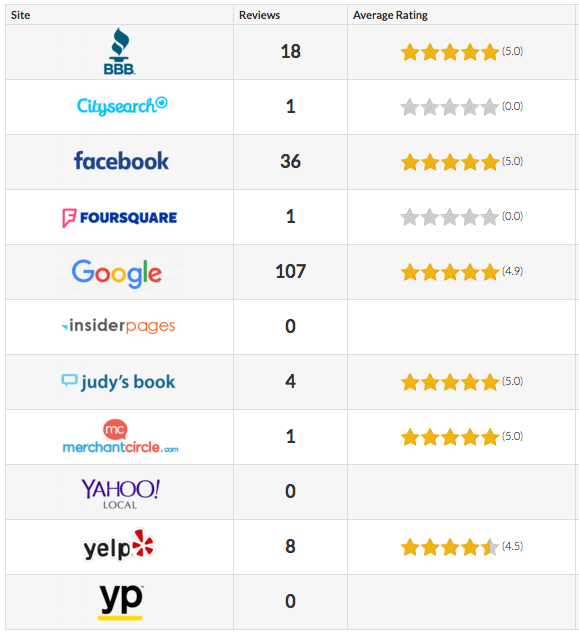 Consumers read seven reviews on average before trusting a business
CASE STUDY: JOHN CARSON, DDS, PC

Results:
46 new reviews in about one month
Case Study Details:
John and his staff were initially skeptical about what ReviewLead could do for their practice. Within approximately a month, they had 46 new five star reviews and their doubts were put to rest.
Customers Who Require Minimum 4 Star Rating
CASE STUDY: KALIL & ASSOCIATES
Results:
28 new reviews over six months
Case Study Details:
They had a ZERO online review rating before using ReviewLead. Within 6 months, they had 28 new reviews and an average rating of 4.96 stars! What kind of an edge do you think this gives them against their competitors?
CASE STUDY: MADARAS GALLERY
Results:
64 reviews within one month!
Case Study Details:
She already had a good rating with several reviews but she was tired of constantly asking her staff to request reviews. With ReviewLead, she was able to get even more reviews with no stress and minimal effort. Many of her reviews were also from a prior year and she knew the value of frequent, recent and consistent reviews.
CASE STUDY: ARIZONA BUSINESS EQUIPMENT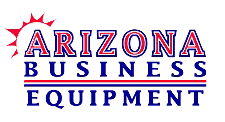 Results:
25 new reviews with an average rating of 4.8 starts
Case Study Details:
Their online reviews were nonexistent prior to using ReviewLead. Within a year, they had 25 new reviews and an average rating of 4.8 stars! Not only do they stand out from their competitors but they are now more insulated from a potential bad review drastically impacting their overall rating.
CONTACT ME NOW AND GET YOUR FREE ANALYSIS
FREE REPUTATION ANALYSIS
Your ads are sending customers online to search for you but they're also seeing your competitors. Are your ads sending them your business?
Just click the button below and enter your name and email address and you will receive an email about the next steps.